The Klosterherberge has 3 bedrooms, 3 bathrooms, a 37 square meters living room and a modern, fully equipped kitchen.
You can book a single room or the entire apartment.  Three couples can enjoy the large rooms. All rooms of the apartment are located on one floor and a car park is in front of the House.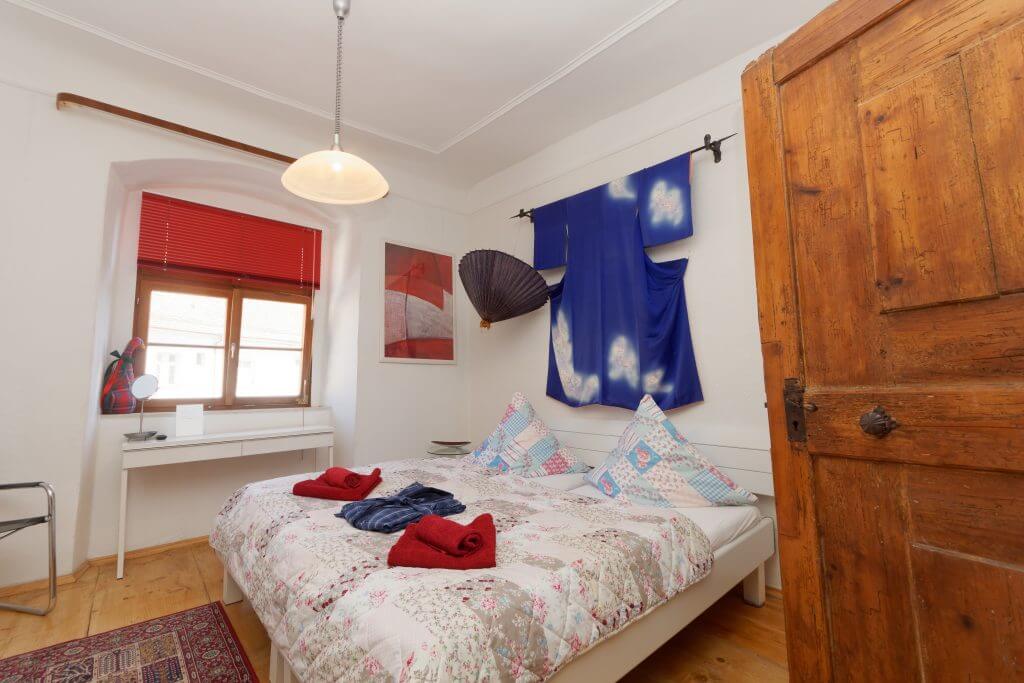 In the room of the monastery is a wide bed (1.80 widths) – we can devide it in two single beds, a wardrobe and a mini desk available. The bathroom with bath is situated vis a vis behind the kitchen. If you look out of the window, Meßkirch's old town at the foot of is you.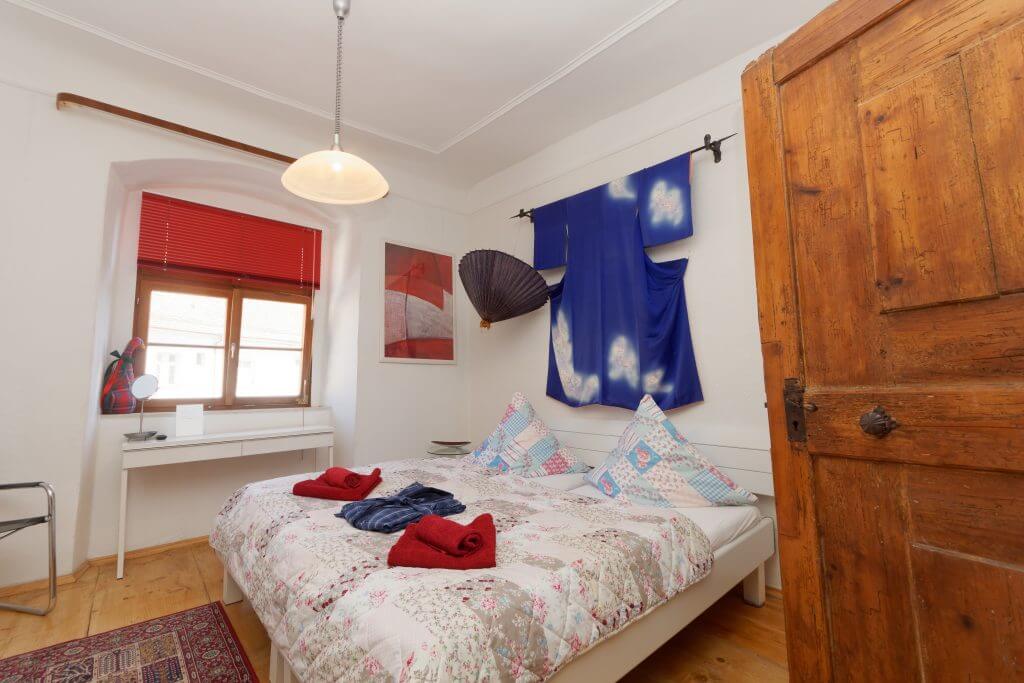 City view
Free Wifi
Television
Double bed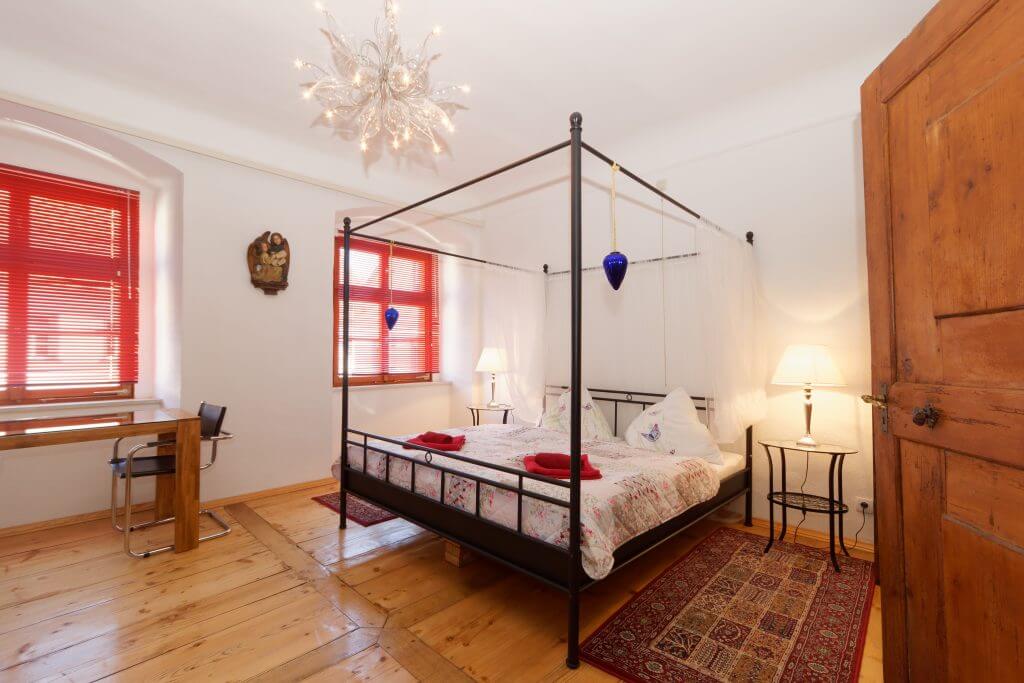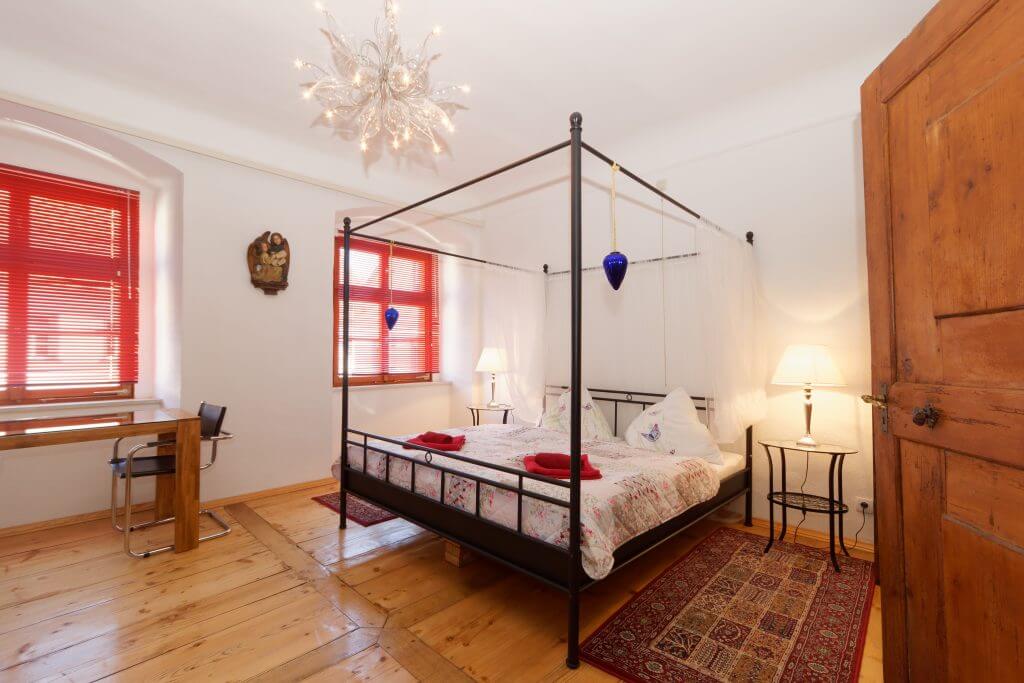 See the four-poster double bed with separate mattresses (width 1.60) in the spacious bedrooms and views of the town hall with our Stork's nest, as well as on the old city at your feet.
City view
Free Wifi
Television
Double bed
Desk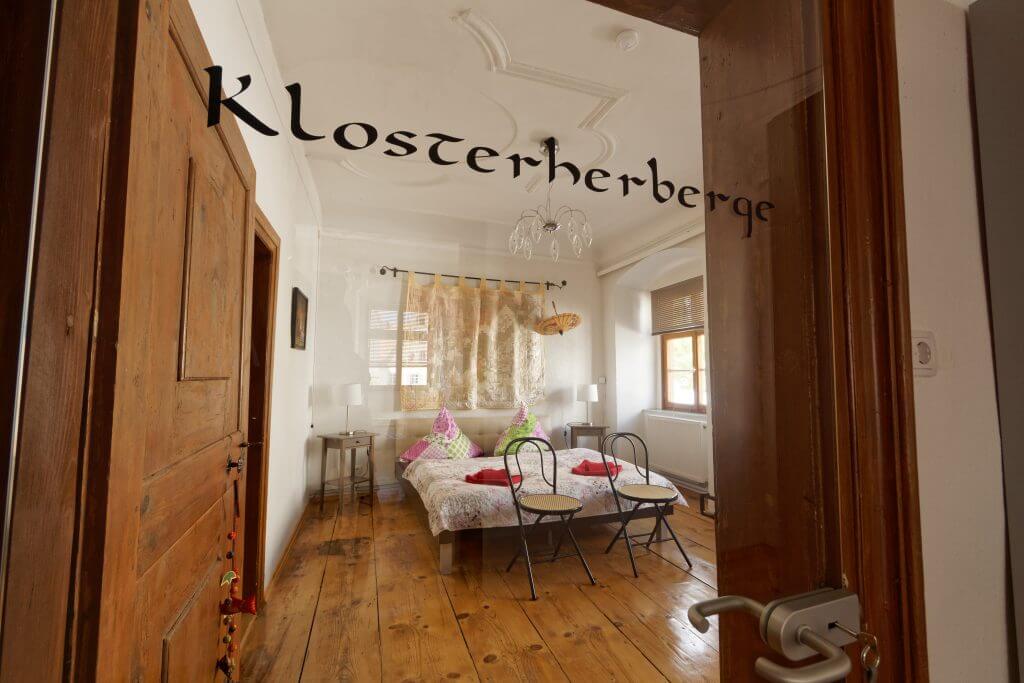 In the Kyoto wedding Suite enjoy generosity and a touch of Japanese tradition: Here you have a stylish, large room with double bed with separate mattresses (width 1.60), an additional dressing room and a bathroom with shower. Original baroque doors and floors.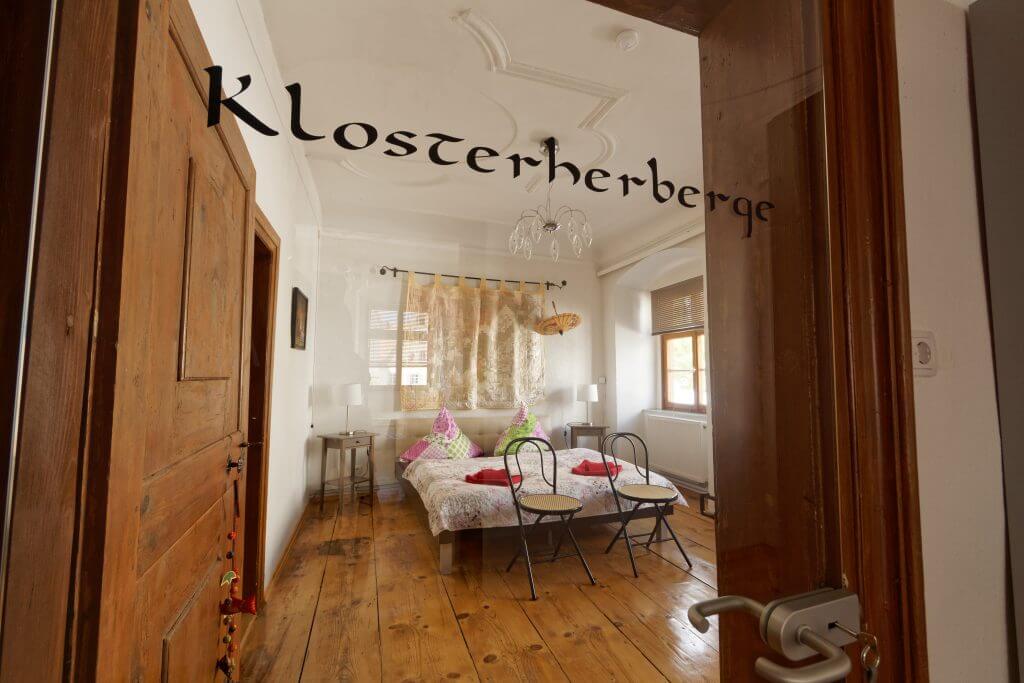 Wardrobe
Free Wifi
Television
Double bed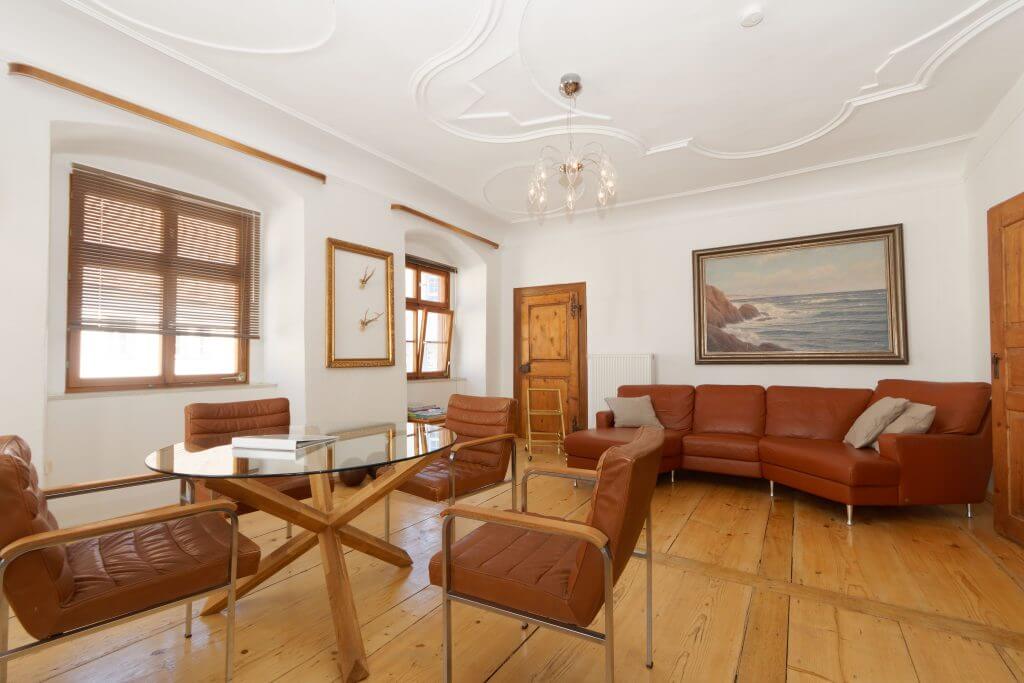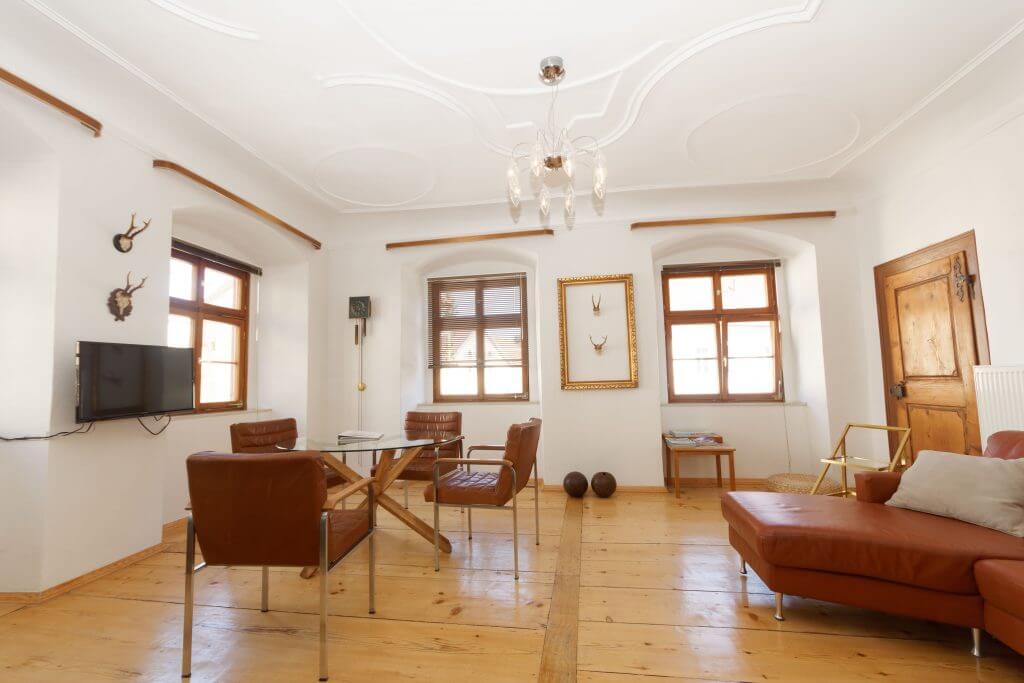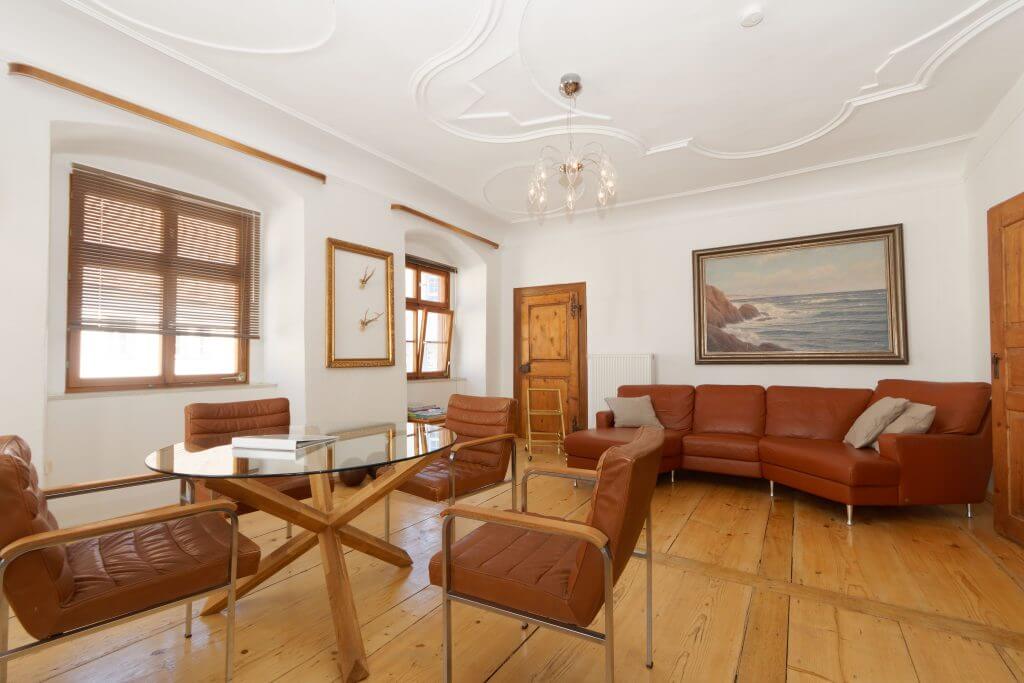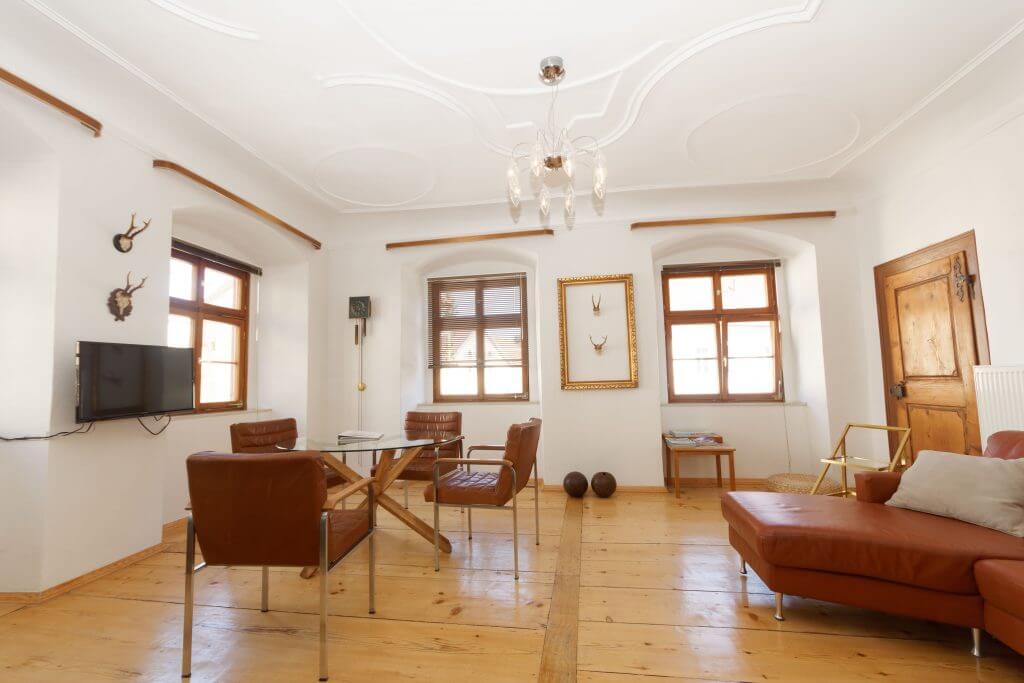 A spacious Salon living room with cozy corner couch, television and a DVD system invites all residents to the community. If you rent the whole monastery hostel as a vacation rental, we can put in here a bed in the emergency.
Free Wifi
Sofa
Television
DVD-Player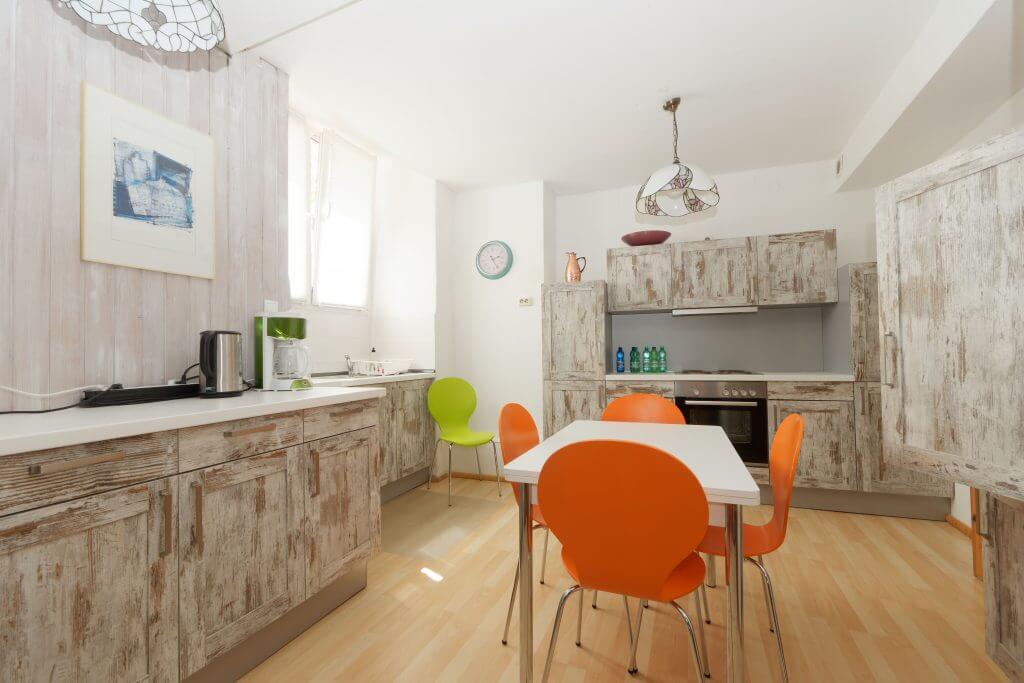 A fully furnished, new fitted kitchen with dining table offers everything you need for self-catering.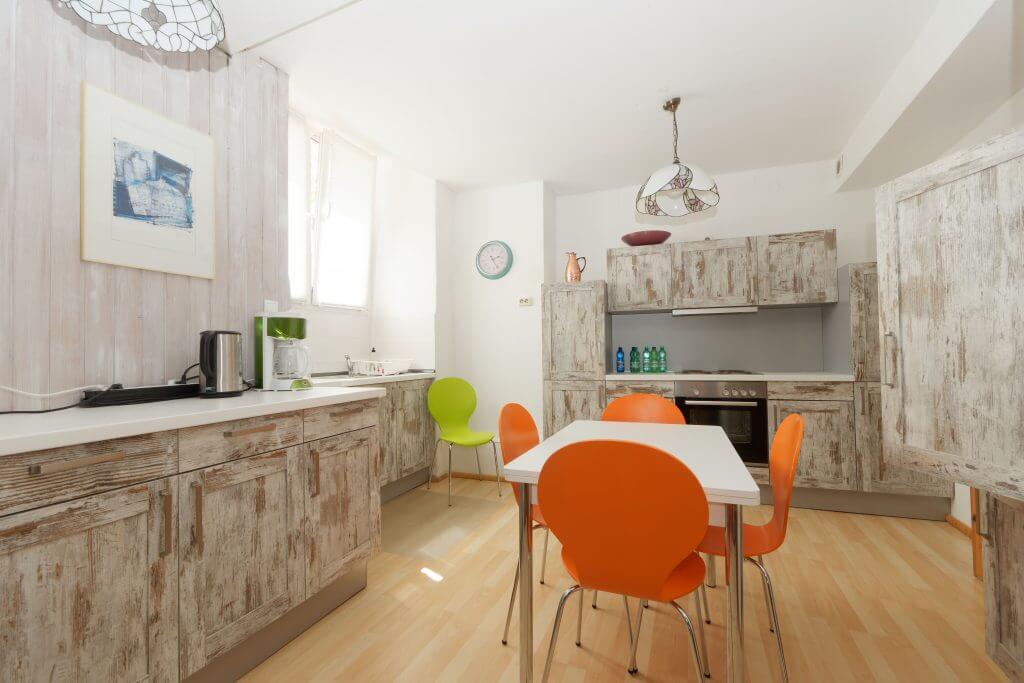 Electric cooker with extractor hood
Oven
Fridge freezer
Dishwasher
Dishes and cutlery
Toaster
Egg cooker
Microwave oven
Coffee machine
Kettle
If you want to be pampered instead of self-sufficiency through a finished breakfast, so the Backery-Café Neher and Mahl are not far. You will find a neat restoration Froben's castle restaurant or in the Adler Alte Post.
The dead-end (residential street) offers parking directly in front of the House, the bells of the neighboring Castle Church give the circadian rhythms – the only disturbance of the peace. Their other neighbors are: the Nepomuk Chapel of the Princes of Furstenberg, the home of the philosopher Martin Heidegger and the famous Renaissance castle with its spacious park.
Meditation documents are available for St. James pilgrims and Meditation documents. For them we have also special prices for accommodation – please ask.
Want to rent single room? or as a small group the entire hostel as apartment? Price for the entire monastery Hostel: 175 euro per night – thought for 3 individuals or 240 euro maximum 3 couples.